Construction site drone updates.
If you are a construction site manager needing to keep progress on the development of your projects, we are able to offer regular drone site updates. We can create 2D geo-referenced mapping, and also 3D modelling, which also gives elevation mapping, distance measurements, area measurement and volume. We can offer 360 degree photos and aerial photography and video.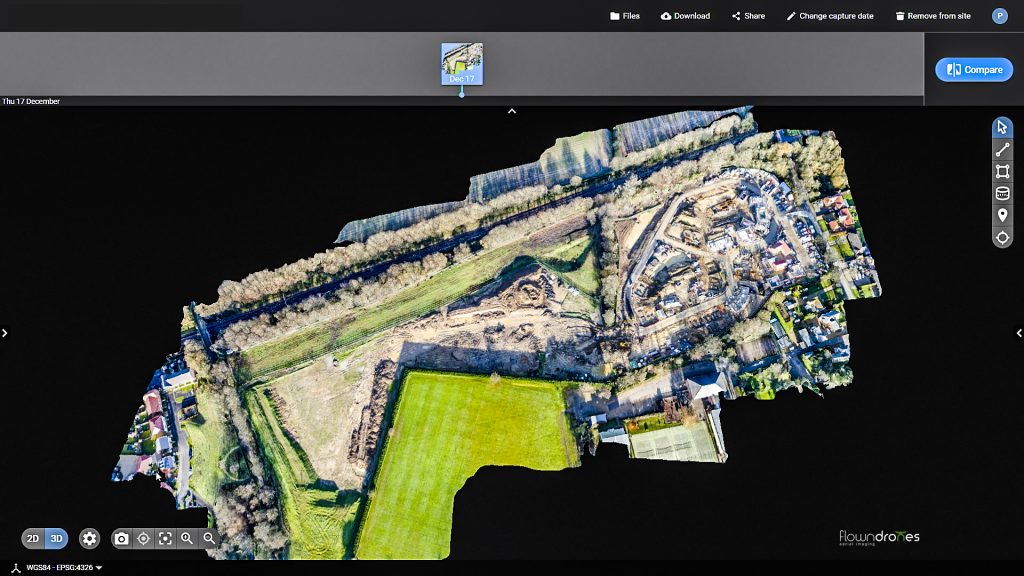 We are able to create maps using drones covering any size area. The flights are planned with the drone covering the area in question at various heights and angles to allow us to create accurate geo referenced 3D and 2d maps, point clouds, 3D meshes and elevation models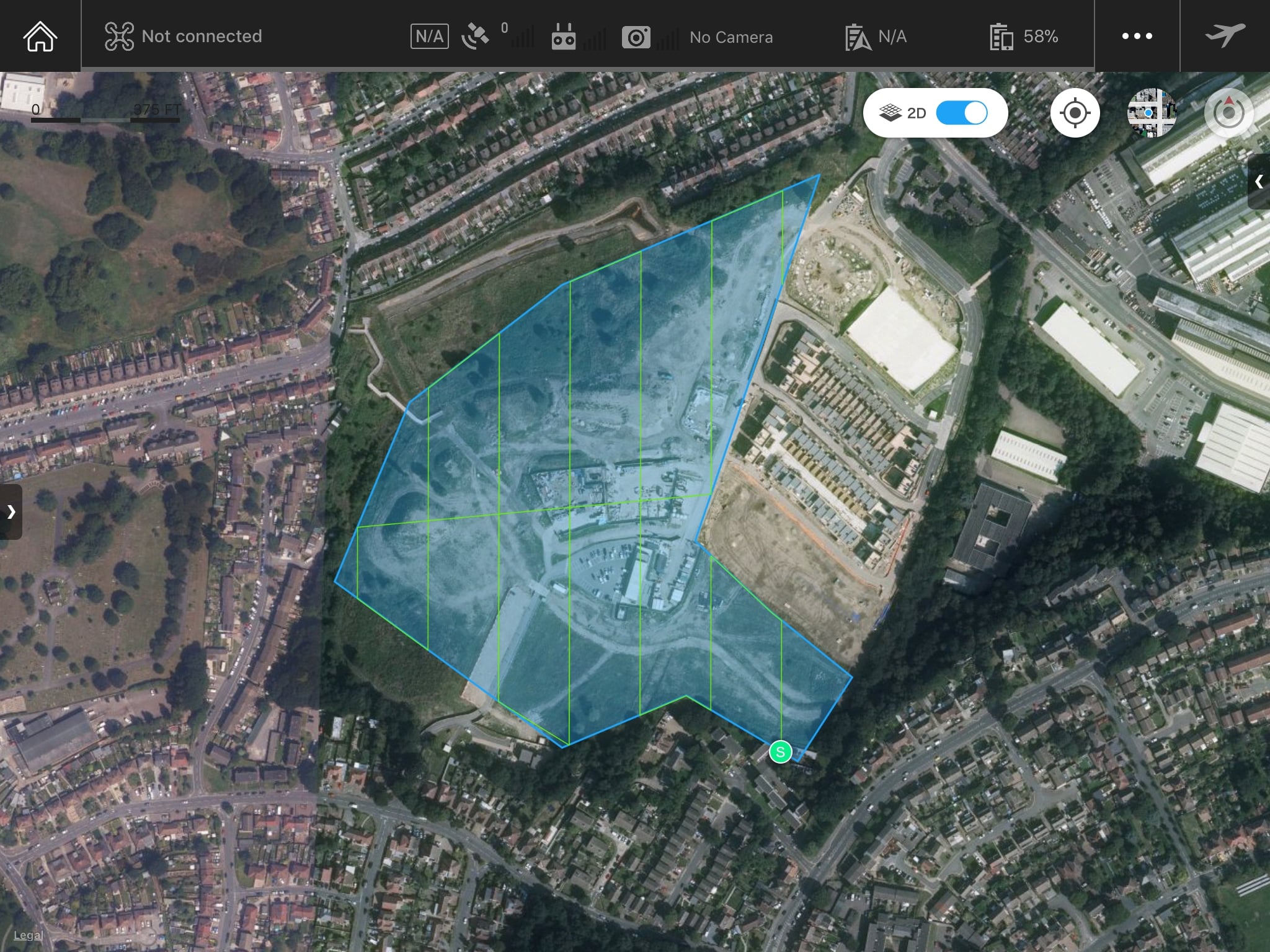 You also have a cloud based timeline and are able to compare with a slider between time points. You can accurately measure distances, areas and volumes.. these standard maps use the normal gps system, and accuracy should be within a meter but this varies on gps signal strength… we are able to offer 1-4cm accuracy using a more advanced RTK drone that costs extra. These kinds of surveys are the most time consuming and involved around over an hour of flying on site.. flying right to the boundaries of you plot which might be a consideration. They also need to be done in certain conditions to come out the best.. cloudy days are best with very low winds..
360 Degree photos:
Another option we now have is 360 degree photos… which can be taken from the same point every month and allow you to move the view around… again… these only work when winds are low and are best when it is cloudy…
Aerial photography and video.
We can offer aerial photos and videos… we are able to take the drone back to the exact same gps coordinates and height… the same yaw angle and camera pitch angle to allow is to almost create a time lapse.. The advantage of normal videos and photos are that these can be flown in the most varied of conditions.. so if you want things done for a meeting or report they are lease likely to be stopped by high wind. Which in the UK is fairly common…
With 2D models you are able to use a slider to see before and after images.