The drone laws in the UK have changed for 2021. You maybe confused at all the conflicting and out of date information online you are seeing. Wondering if you still need to use a licensed drone operator. If you don't want to read the whole article, we can sum this up simply in that yes there is now no distinction between commercial and recreational drone flights, BUT to be legal in the UK for commercial drone work you MUST still have one of the new or old CAA certifications and EC 785/2004 compliant, specific aviation liability insurance. And currently in the UK no insurance companies are offering this insurance to commercial drone operators without a CAA permit for commercial operations. (round about way, same outcome, you don't need the license, but you still need the insurance, and to get that, you need the license). Normal public liability insurance is NOT valid for drone operations. It must be the aviation specific EC785/2004 type we have here: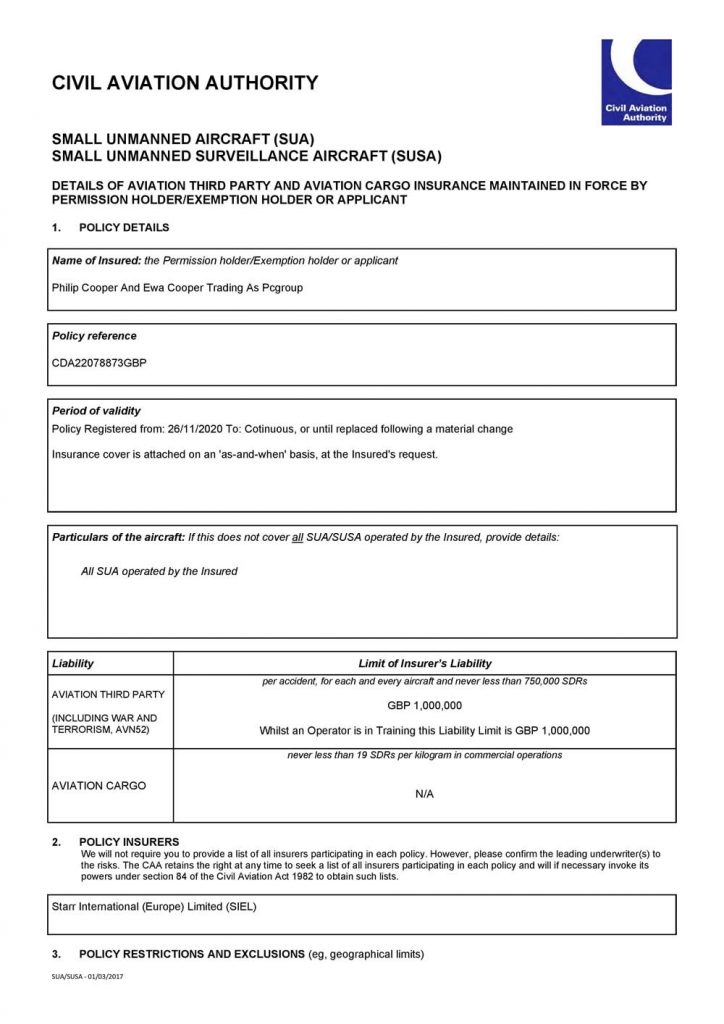 If you are a company worth your weight you will only let outside contractors work who have valid liability insurance anyway. Now onto the good parts. The CAA 'Permit For Commercial Operations' that we hold and have just renewed, will still continue, and allows us certain privileges over the newer permissions, such as overflying people outside of our control, which maybe necessary for certain jobs. We will keep renewing our PFCO with the CAA to keep this privilege. Here is our latest one: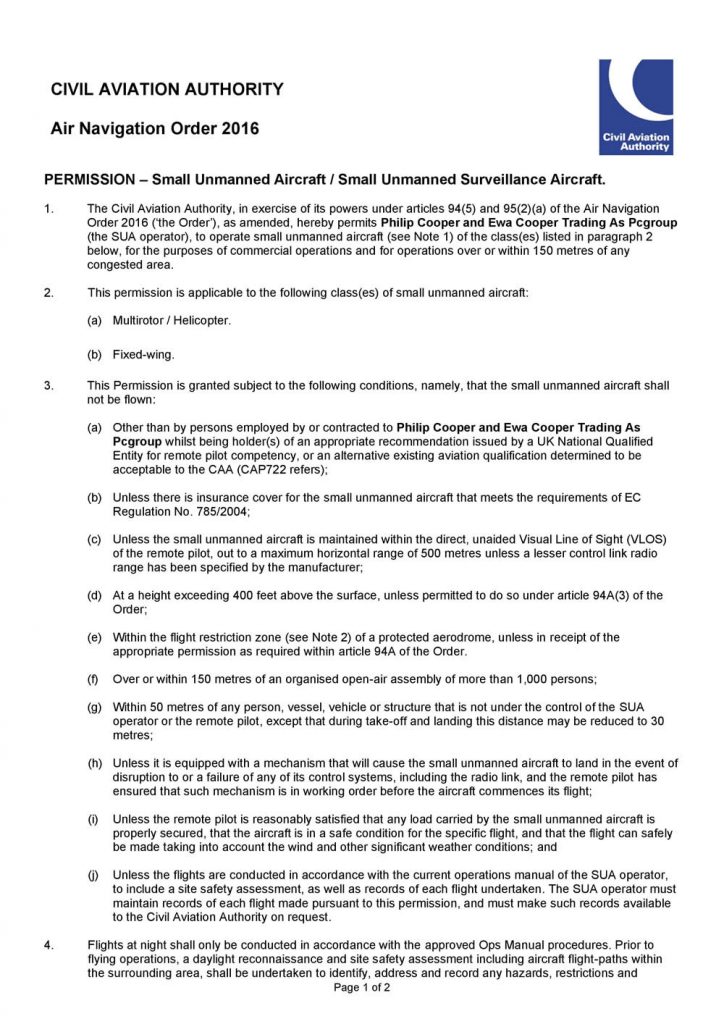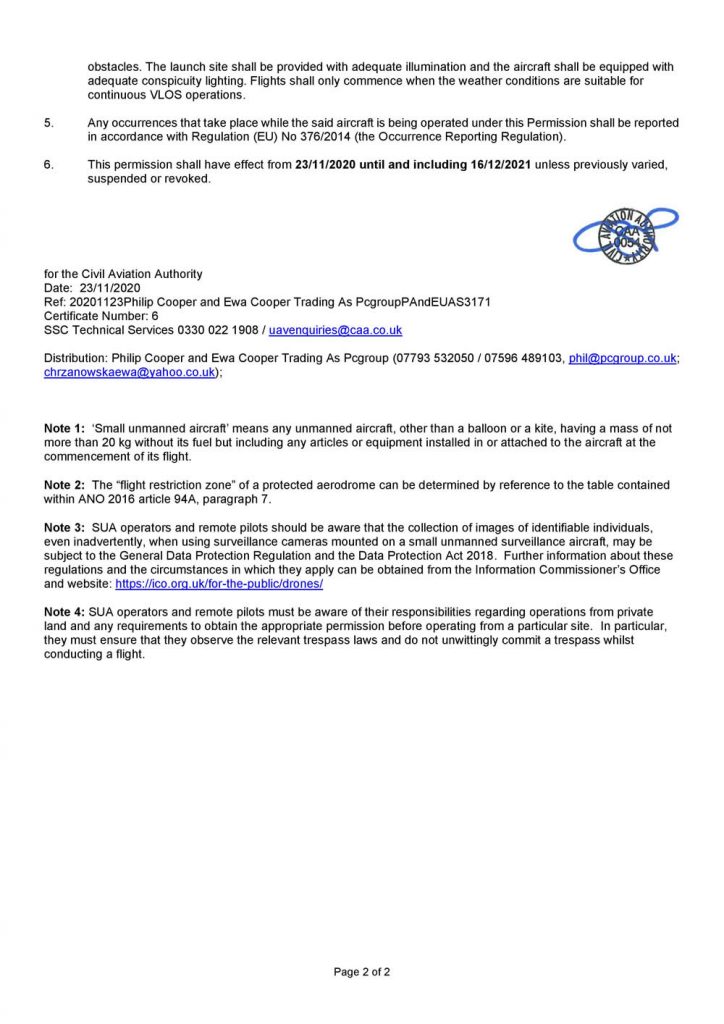 We are also now able to fly sub 250g drones much closer to people and this opens up congested areas that were previously out of bounds. With some of the new drones on the market the cameras on a sub 250g drone are getting to a professional level. If you have enquired about drone work and previously been told you were in a congested area without enough room to operate a drone please do get in touch and we can possibly now deliver you drone imaging.
Cinematography and photography skills.
It is also worth considering that like all professional camera operators there is still the photographic skills of composition and lighting, camera movement and film editing to consider when selecting a drone operator. We have won numerous drone awards for our drone cinematography.